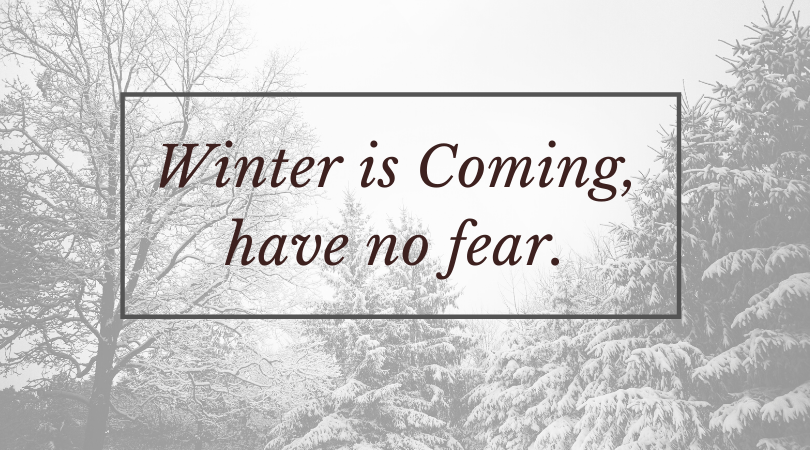 Winter is Coming!
November 10, 2019
Not to worry, building in the winter is not a problem.
It can actually be a good thing and here's why….
At TK, because we build in the greater Indianapolis area, Dayton, Cincinnati and the greater Louisville area, we build year-round. Occasionally, we will have someone say they don't want to "build in the winter". And while we understand the initial instinct that tells you that building in the winter is not as good as building in other times of year, lets take a closer look and see if that is accurate.
The most common belief is that its just not as good to build when it's cold. The first point to consider is that once the house is under roof, weather is no longer a factor. In today's world, products are made with the weather in mind. They are manufactured to withstand cold and wet. As an example, TK only uses high-performance sub-flooring in our homes. This sub-flooring resists warping far better than the OSB some builders use and considered one of the industry's best. It also employs a tongue-and-groove system to keep it in place. That coupled with nailing and screwing the floor down means our home-owners need not worry about cold or wet conditions. When building in the winter, concrete is only poured when the weather allows. Concrete mixes are specifically made for colder pours. That coupled with winter protection allows the same quality and integrity of concrete, regardless of the weather. A possible disadvantage is that is could take a bit longer to complete your home. This is certainly not an absolute, but there are certain activities where a moderate break in the weather is needed.
There are advantages to building in the winter. Winter builds come at a time when volume numbers are slightly lower. Which allows us to start your house with a shorter wait time. It also means that your new home will be completed in the spring/early summer which is an ideal time to start a new yard. Often people start in the winter due to economics. What I mean by this is most builders incur price increases in 1st quarter of each year from their suppliers. It is inevitable. When those increases happen, you will see corresponding increases in builder prices. It is often in your best financial interest to start your new home before those increases happen.
Just food for thought as you consider when the best time is to build your new home.