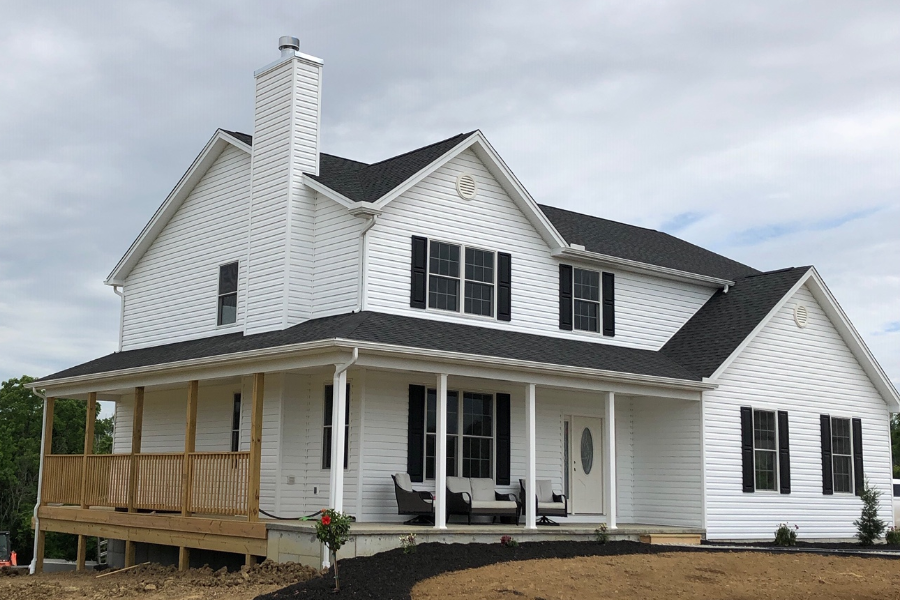 Decks and porches for your outdoor celebrations
June 30, 2020
Happy Independence Day! At TK, our goal is to build you houses that become a home – readily designed to host your family, friends and neighbors for parties and gatherings of all shapes and sizes.
As 4th of July celebrations draw near, we want to inform you of all the ways we craft outdoor areas to become the perfect locations for your next barbeque, block party, birthday celebration, firework watch space and so much more.
Not only does TK offer concrete front and rear-covered porches to fit your desired size, but we also have the ability and know-how to build you a deck perfectly designed for your home, on your lot.
With both wood and Trex-decking systems available, customers have the opportunity to find the product that would be the perfect fit for them.
Wood decking, while it requires some maintenance, is perfect for customers wanting the real wood look and feel.
Our Trex decking option, however, is made from recycled wood, plastic and a bonding instrument to hold the decking system in place. Trex-decking looks very similar to a wood deck without the maintenance headache and is an eco-friendly option with multiple different colors to choose from.
With the many products offered, we encourage customers to find the options that are right for them and their needs. We look forward to meeting you assist you in building your dream homes and making your outdoor space unique to your wants and needs.
For more information on building a new home with TK, contact your local model center (Indiana, Ohio, Kentucky), or check out our floor plans to find your forever home. To request a brochure and price sheet, click here.